Proudly Offering - SMART UNITS Powered by StorageDefender!
At Best Box Self Storage we want to give you the best security features on the market so we've partnered with StorageDefender to offer you Smart Units.
Our Smart Units use advanced motion-sensing technology to detect individual unit access and send you an instant text alert. We put you in control of your valuables so you can have added peace of mind when storing with us.
Smart Storage Unit Features
24/7 Storage Unit Monitoring
Instant Mobile Alerts
Audible Deterrent
Tenant-Specified
Escalation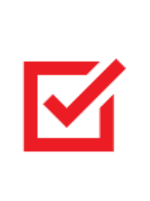 Easy to Use Texting
No App
Frequently Asked Questions
How Does a Smart Unit Work?
Your Smart Unit is equipped with a personal monitoring system designed to detect intrusions. Any time your unit is accessed you will receive a text alert.
No - you will only be alerted when there is movement in your unit created by a breach or door roll-up.
Do I need to Install an App?
No - you don't need to install another infrequently used app on your phone. It's as simple as texting!
What do I need to Get Started?
Contact your facility manager or sign up on our website today!